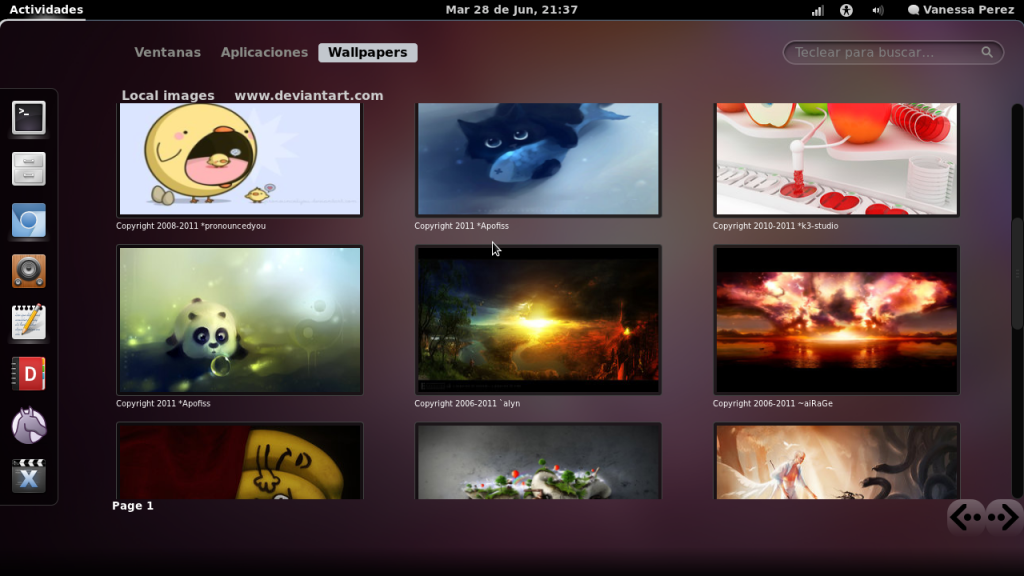 Javier Goday has just released a great new extension for Gnome 3.0. While many people don't like Gnome 3.0 and think it is a step backwards, extensions like this are just one of the things that make it a really interesting proposition.
The extension allows you to very quickly change wallpapers sourced from either files stored on your computer or the vast collection of deviantart. Javier has augmented the overview with a "Wallpaper" tab which allows you to navigate andselect the image you desire.
You can get the extension from here.